It Takes Courage to Write Your Own Story
Meet the people of Sentara. Their stories are who we are. 
YOU ARE MORE THAN A JOB TITLE.
Who you are and what you care about matters just as much as what you do. At Sentara, we embrace the unique perspectives of our colleagues because we know our individual diversity is our collective strength
At Sentara, our unique skills are respected, our whole selves are supported, and our voices are heard.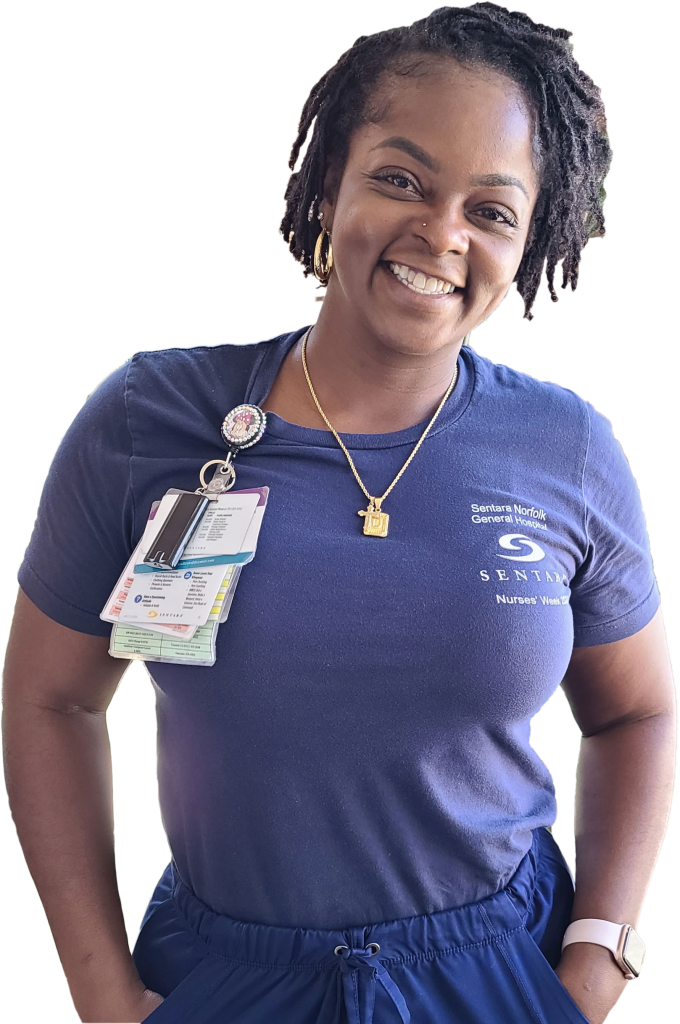 "I've always wanted to be a nurse," Crystal says. She took advantage of the Sentara Nurse Executive Scholarship to earn her BSN degree and has plans to earn her master's degree.
"Having the ability to see my patients smile after all they've done is cry and be sad or be in pain… that end result is why I know what I'm doing is making a difference," she says.