It Takes Courage to Write Your Own Story
Meet the people of Sentara. Their stories are who we are. 
YOU ARE MORE THAN A JOB TITLE.
Who you are and what you care about matters just as much as what you do. At Sentara, we embrace the unique perspectives of our colleagues because we know our individual diversity is our collective strength
At Sentara, our unique skills are respected, our whole selves are supported, and our voices are heard.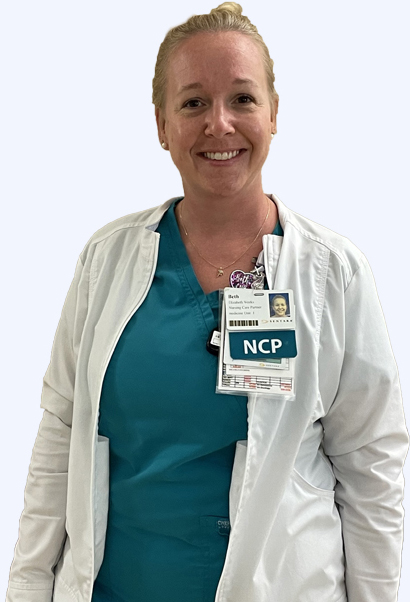 COVID-19 Crisis Prompted New Healthcare Career for Nursing Assistant
Beth Weeks was always interested in a career in healthcare, and when the COVID-19 pandemic began, she felt it was time for her to take that leap. Beth received her certified nursing assistant (CNA) certificate in October 2020 and joined Sentara Williamsburg Regional Medical Center (SWRMC) as a nurse care partner.
"I have always wanted to be in healthcare, and when that happened, I knew it was my time to step in," says Beth. "I jumped into the health care industry with both feet. I was ready to help and heal the best I could."
Beth's responsibilities as a nurse care partner include important patient-centered tasks performed under the supervision of licensed nursing staff. She helps patients with activities of daily living, like showering and getting them ready for the day. She also helps them get out of bed when needed and assists with meals.